Firmware Updates are released to improve the functions of our Dash Cams. Firmware Updates can enhance the dash cam's capabilities or fix ongoing issues.
Firmware Updates are frequently used for troubleshooting purposes if an issue occurs with the dash cam. By updating or re-loading the Firmware, the dash cam's current firmware is erased and replaced.
These updates may potentially add new features to the dash cam. Such as the update released for the Q800PRO on April 30th, 2019. This update added the Cloud Feature for Remote Live View in Continuous Mode only.
We have three ways to update the Dash Cams Firmware. All methods are outlined below;
Updating Firmware Via Micro SD Card (Windows OS)
Locate the full-sized SD Card Adapter provided in the Original Box.
2) Insert the SD Card into the Adapter, and then into your PC.
3) Locate the SD Card under the "My PC" Section of the File Explorer.
4) Format the SD by right-clicking the name and selecting Format then Start.
**To learn how to Format the SD Card, click here!
5) Open your web browser and go to Thinkware.com and select Support > Downloads.
6) Select your Dash Cam Model
7) Download the Firmware File
8) Locate the Firmware File in the Downloads section of your PC.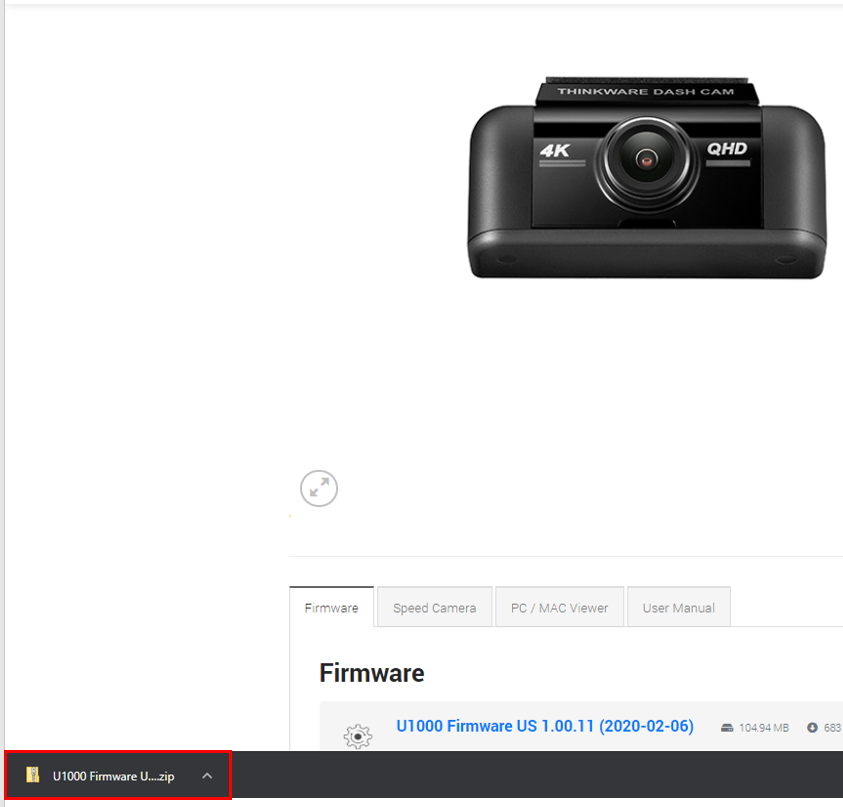 9) Double Click to open the ZIP File and copy all contents
10) Paste contents onto the Formatted SD Card.
11) Once copied, right-click the Name of the SD Card and select "Eject". You can now remove the SD from your computer.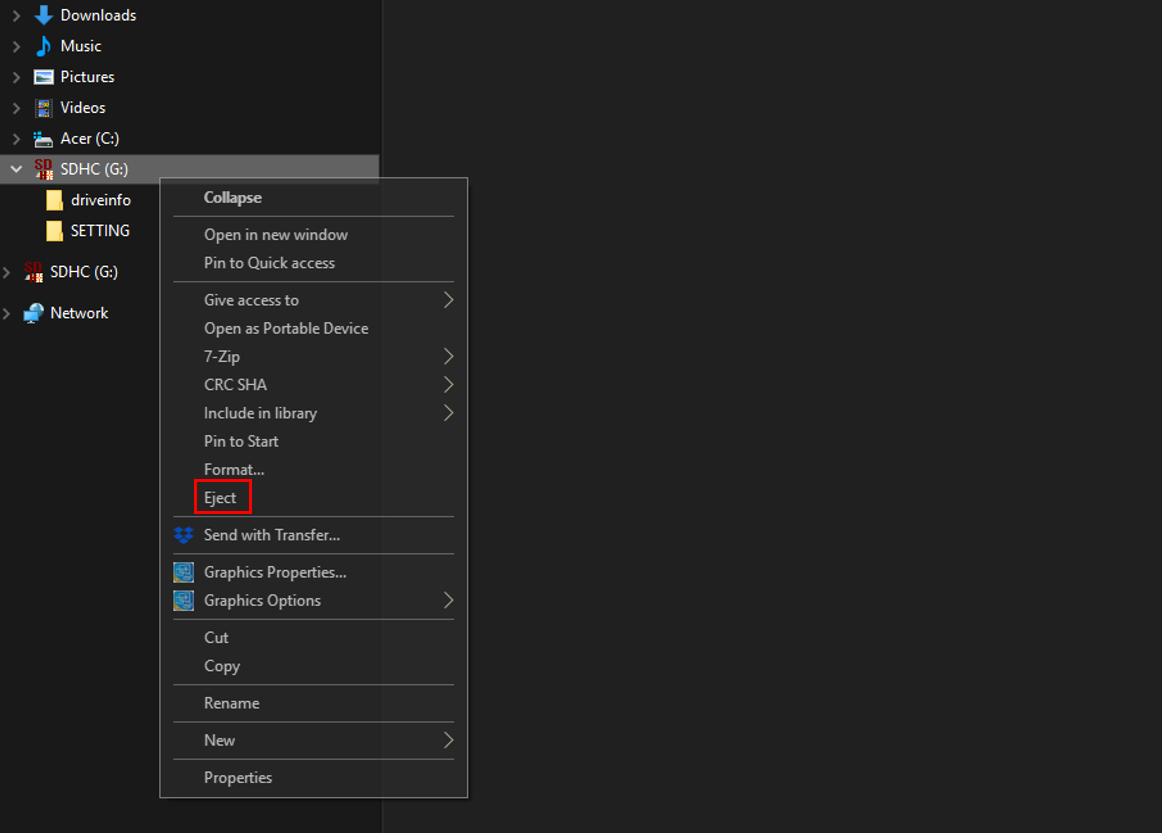 12) Now that the Firmware File is on the MicroSD we need to upload this to the dashcam. Insert the SD into your Dash Cam, and power it on.
Once the dashcam powers on you will hear " Update will now start." This may take a few minutes to complete. Ensure the Dash Cam stays powered for the duration of the update. Once you hear "Update Complete, Continuous Recording will now start" you are safe to power off or use the Dash Cam regularly.