How to Install the Dash Cam
Please follow the instructions or video tutorial below on how to install the Front Thinkware Dash Cam.
Items Needed: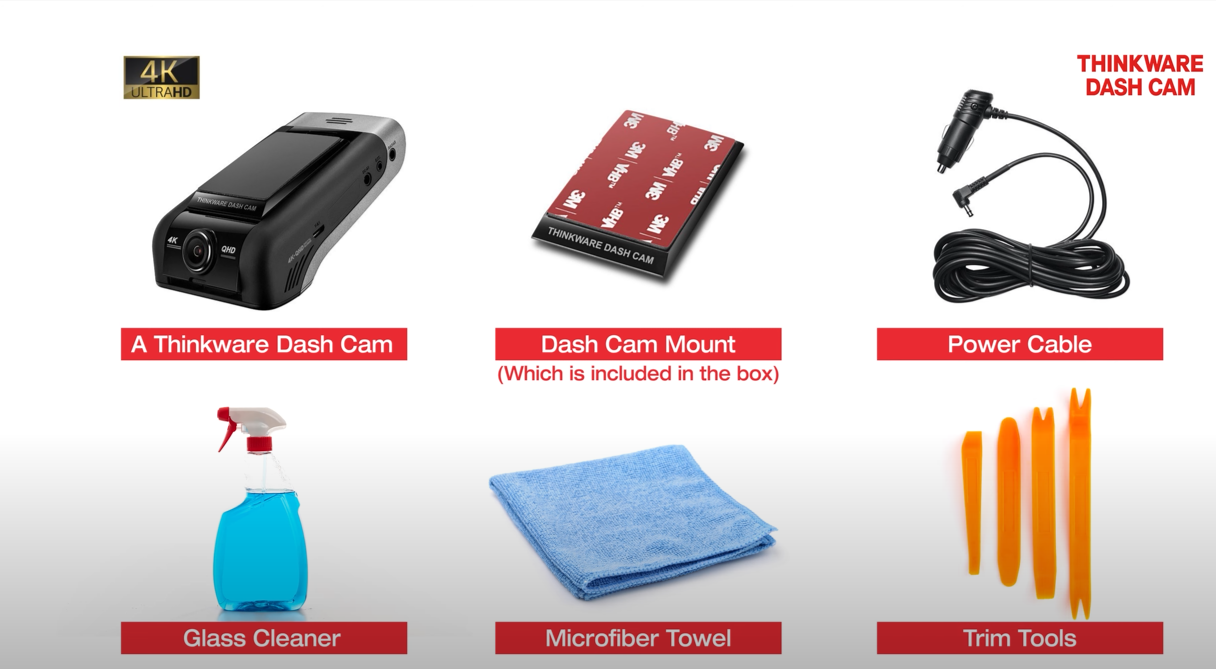 How to Install the Front Dash Cam:
1. Clean the inside of the windshield with the Glass Cleaner and Microfibre cloth.
2. Connect the Dash Cam mount to the Dash Cam
3. Power On the Dash Cam with the 12V Car Charger.
4. Mock Mount the Dash Cam. Line up the lens with the middle of your rearview mirror to find a mounting location that will not interfere with your vehicle's sensors or your line of sight.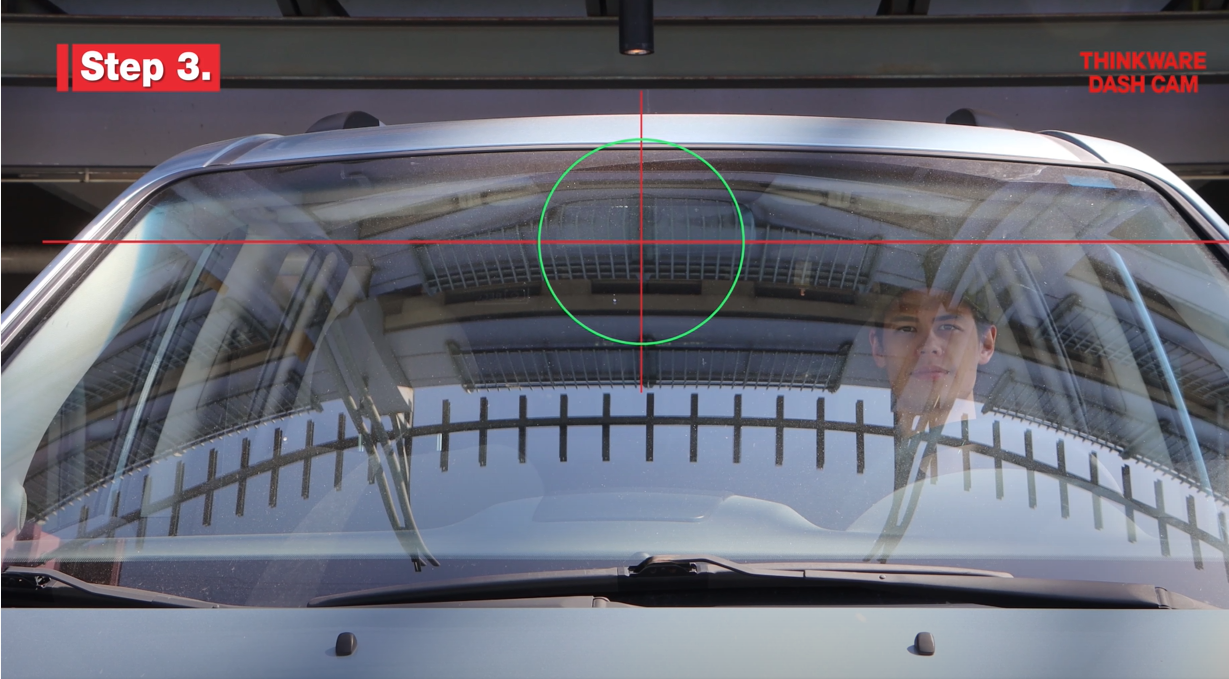 5. You can temporarily hold the Dash Cam in place on the windshield and check the Live View to ensure you have a good recording angle.
6. Remove the red plastic adhesive covering from the Dash Cam Mount.
7. Mount the Dash Cam in your desired location.
8. Review the footage and adjust the lens accordingly.
Your Front Facing Thinkware Dash Cam is now installed!
If you have any questions or concerns regarding the installation of your Thinkware Dash Cam, please reach out to our team at support@thinkware.com or 1-844-865-9273.