The Motion Detection Sensitivity allows you to alter the sensitivity for the Motion Parking Mode.
*Thinkware Dash Cams are very sensitive and will capture small movements as Motion. (example: Leaves blowing, raindrops). We recommend using Motion Detection on the LOW sensitivity mode.
*Increasing the sensitivity level results in a higher number of recorded Motion Events.
1. Connect to the Dash Cam via WiFi or Hotspot
2. Select Dash Cam Settings > Record Settings
3. Ensure the Parking Mode has been set to Motion Detection.
4. Tap "Motion Detection Sensitivity" and select the desired sensitivity level.
5. To complete your modifications, tap the back arrow located in the top-left corner.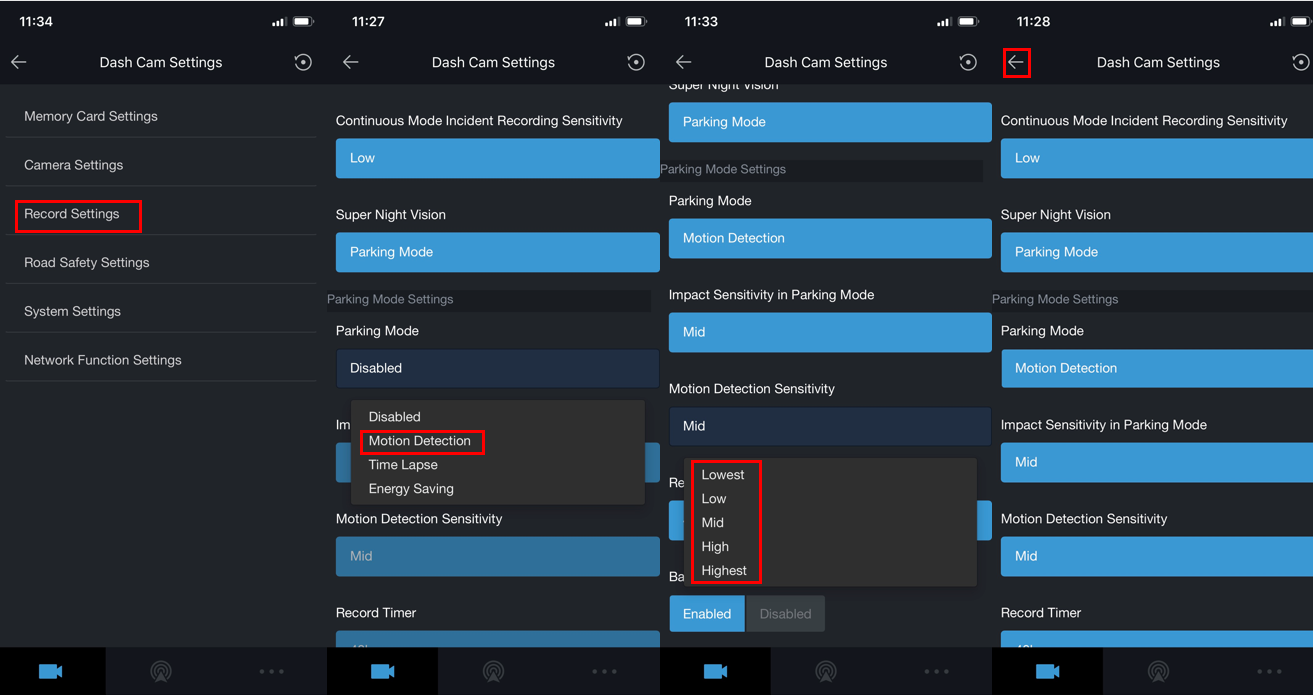 *Only applicable for users who have their dash cam hardwired and have parking mode turned on.