To see the Live View, Playback Videos, and Change the Dash Cams Settings, you have to connect your dashcam to the mobile app via Wi-Fi. To connect, you must be in your vehicle with the ignition running so that the Dash Cam is receiving full power.
On your smartphone, follow the instructions below to connect to the dashcam;
1) Download the correct app for your Dash Cam from the Google Play Store. If you have the app installed on your mobile phone already, skip this step. If you are unsure of what App to use, Click Here.
The example images below are from the Thinkware Cloud App.
2) Open the app -> click ① Dash cam connection is required (or "Not connected") at the bottom of the screen -> Click ② Your Dash Cam Model (e.g. U1000)
3) Click ③ Connect on the 'Do you wish to connect via Wi-Fi?' section -> Press the ④ Wi-Fi button on your Dash Cam to activate Wi-Fi -> Click ⑤ Next
*Make sure that Green Light Blinking on Wi-Fi before you click Next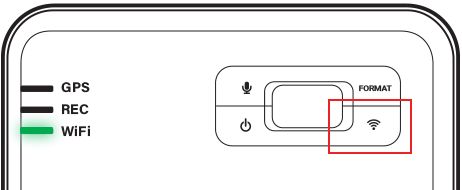 4) Go to ⑥ Phone Settings -> Wi-Fi -> click Wi-Fi network ⑦ 'Thinkware_xx' (e.g. Thinkware_F9) -> Enter Password ⑧ '123456789' and click ⑨ Connect
5) Confirm ⑩ 'Thinkware_xx' network connected on iPhone setting -> go back to the app and now you're connected via Wi-Fi -> Dash cam will say "Connected to a smartphone"
*Make sure that ⑫ Solid Green Light on Wi-Fi
*6) *If you were connected via Wi-Fi before, Open the app -> click ⑬ Not Connected -> Click ⑭ Connect via Wi-Fi -> Go to 3) step ③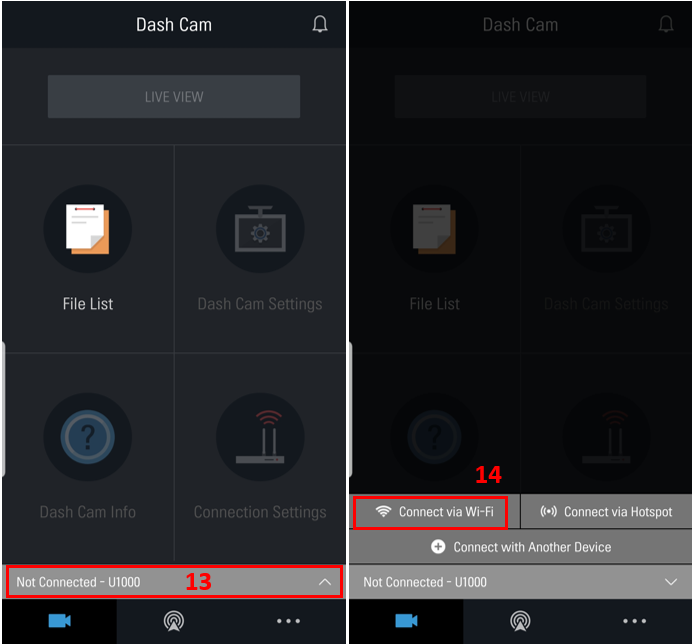 *7) If the app still doesn't recognize the Wi-Fi connection even though Wi-Fi connection is confirmed on your Phone setting. Please follow the below steps (It is because the app was running background)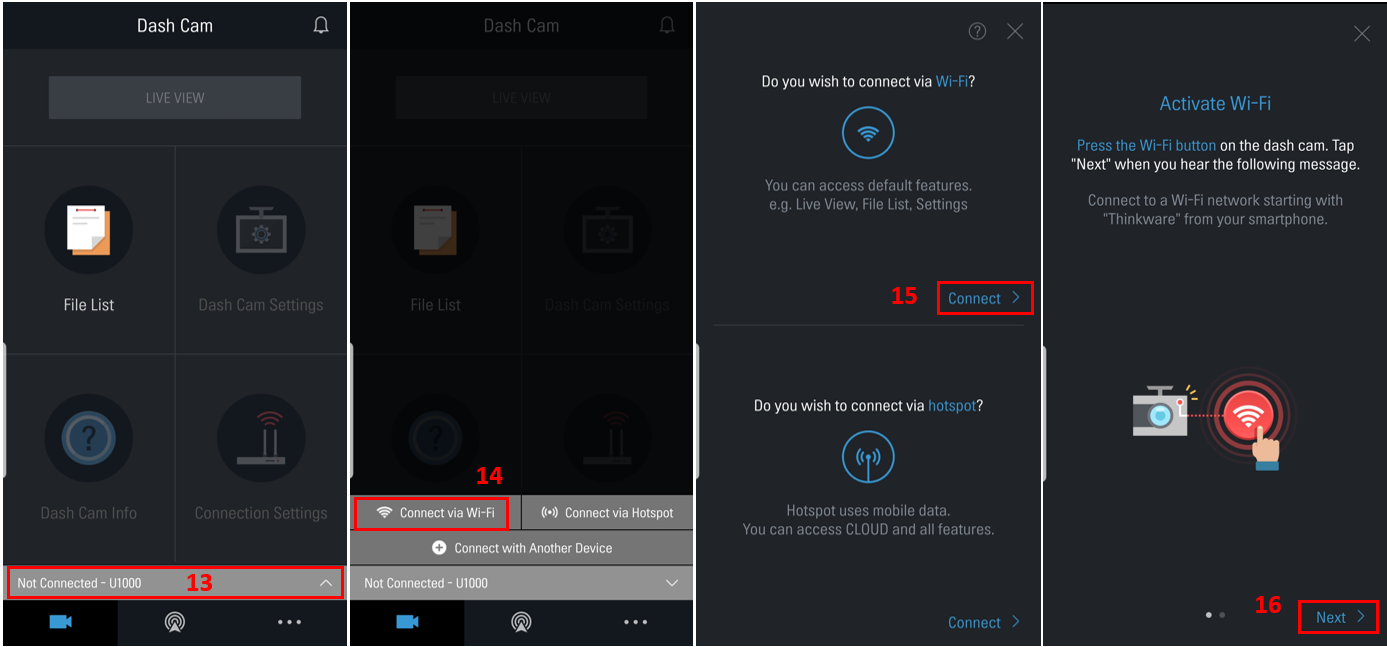 Click Here for the Youtube video link for [IOS] How to Connect via Wi-Fi.