Click here for instructions if you have a PC.
**The Safety Camera Data update must be done separately from the Firmware Update
Why update the Safety Camera Data?
The Safety Camera feature uses the GPS (Built-in or external GPS Antenna). Enabling Safety Cameras will allow the Dash Cam to give sound warnings regarding Speed Cameras and Red Light Cameras in your area. We update our data every 6 months.
Models with built-in GPS: F800; F800Pro; Q800Pro; U1000; F770; F750
For any other model the GPS Antenna is optional.
How to Update the Safety Camera Data
1) Remove Thinkware SD Card from the Dash Cam. Insert SD Card into the adapter and insert it into your mac.
2) Open SD Card files.
3) Go to ① Thinkware.com > ② Go to Support > ③ Downloads
4) Select ④ your Dash Cam series (i.e. U series) > Select ⑤ your Dash Cam model (i.e. U1000) > Select ⑥ "Speed Camera" > Click ⑦ "Download"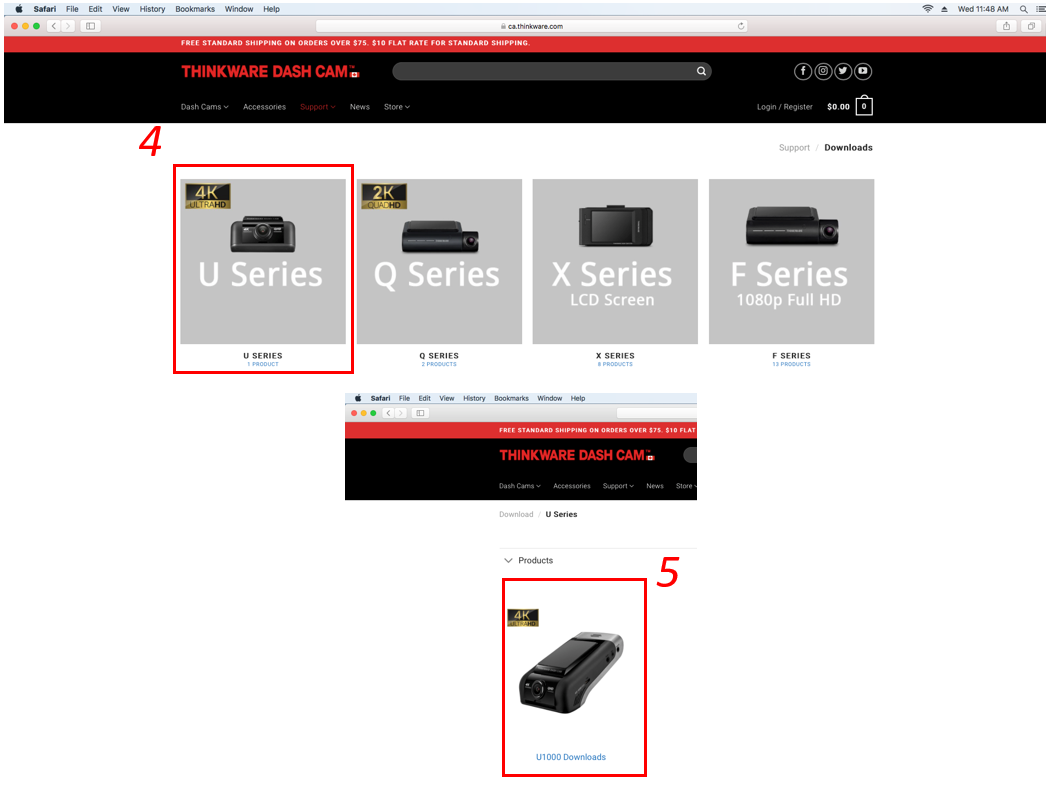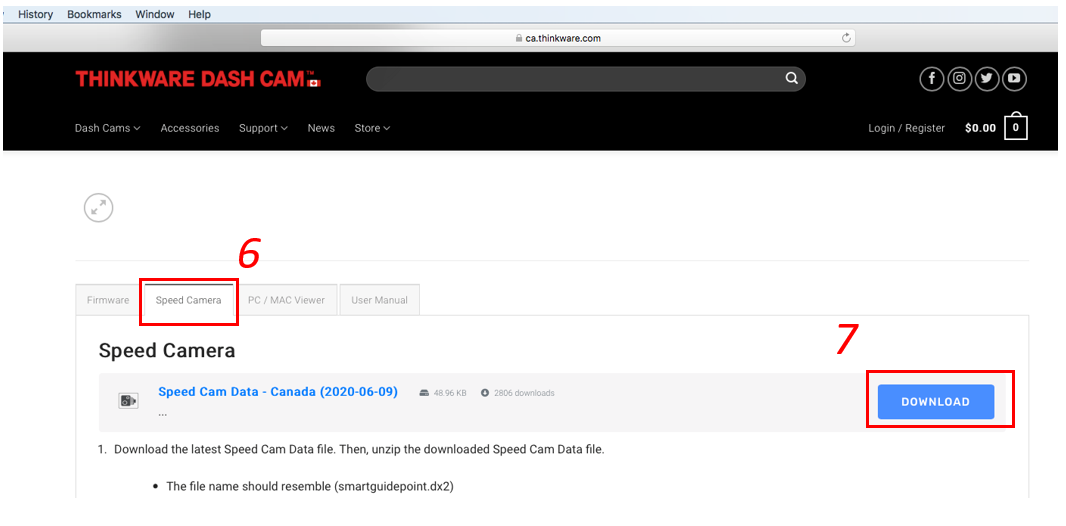 5) Once the download (smartguidepoint.dx2) is complete, go back to the SD Card folder and ⑧ open the folder "driveinfo"
6) Select ⑨ the downloaded file smartguidepoint.dx2 and drag it into the driveinfo folder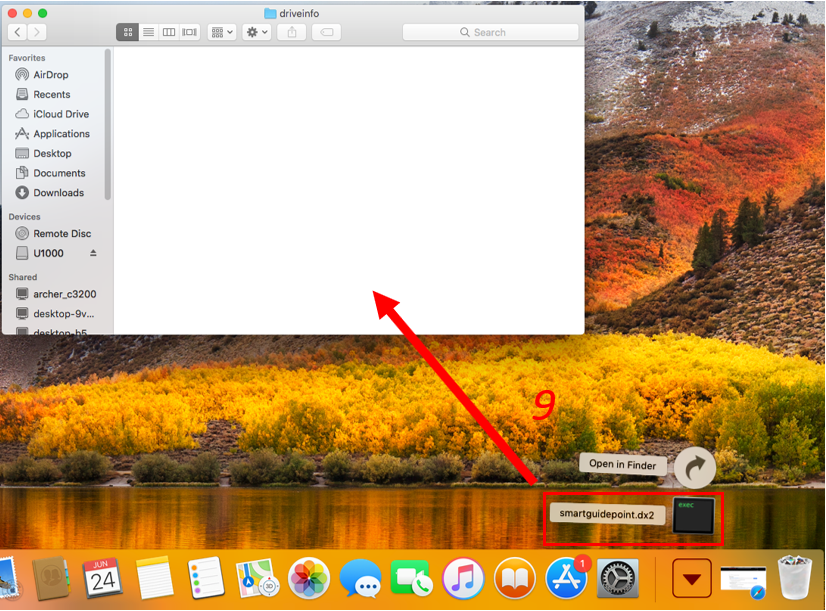 **If you already have a file named smartguidepoint.dx2 in the folder, replace it with the recently downloaded one.
7) Ensure that ⑩ smartguidepoint.dx2 is in the driveinfo folder
Once you are done, safely remove the SD Card from the computer and insert it back into the Dash Cam.
The camera will normally power up and say "continuous recording will now start."
You have successfully updated the Safety Camera Data!