** Always format SD Card before Updating the Firmware.
Click here for instructions on how to Format SD Card in the Mobile App.
What is Formatting the Memory Card?
Memory card formatting is the process of preparing the MicroSD Card for data storage. It cleans the SD Card by removing previously existing files on the card and creating a new file system.
Unlike erasing, formatting improves the overall performance of the SD Card. Due to the constant overwriting cycles with your Thinkware Dash Cam, we recommend formatting regularly to extend the lifespan of your MicroSD Card.
If you don't format the card regularly, a bad block may result in a corrupt file.
How to Format the SD Card in a Windows PC
1) Remove MicroSD Card from the Dash Cam. Insert the MicroSD into the adapter. Insert the adapter into the PC.
2) Once the adapter is plugged in, go to [1] File Explorer, Select [2] SD Card (i.e. Q800PRO) on the left sidebar
3) Right-click [3] on top of the SD Card name and select [4] Format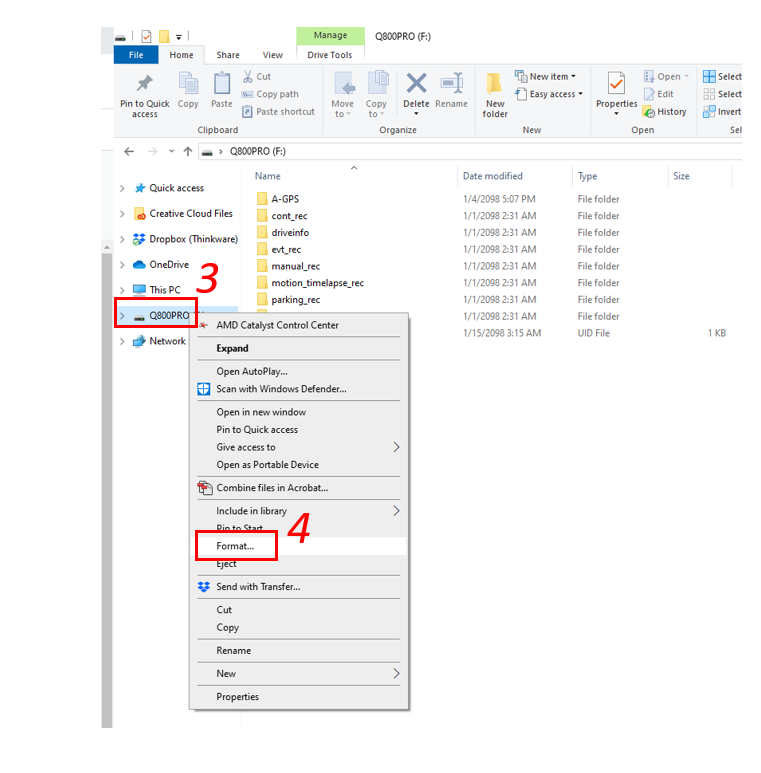 4) Select [5] ExFAT for 64gb and higher
FAT32 for 32gb and lower
And click [6] Start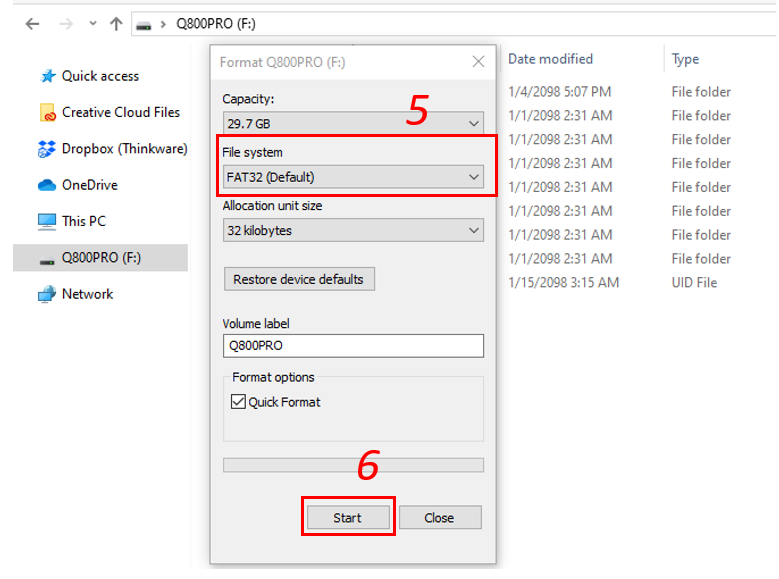 Select [7] OK
Once formatting is done, click [8] OK
You have successfully formatted your SD Card!