***The U1000 model is the only one that offers Cloud access when in Parking Mode
Using a Hotspot device (built-in or external) will allow the Dash Cam to have internet access at all times, even when you are not in the car.
This will enable the Cloud Features, where you can check the vehicle's location, use the remote live view, and set the geo-fencing, from anywhere you are!
These devices (mobile hotspots) can be purchased through your cellular carrier, different data rates may apply. Please know that if you have Wi-Fi built in to your vehicle it is subject to turn off when the vehicle is off.
Click here for more information on how to register your Dash Cam and use the Cloud features.
How to connect to a Hotspot Device:
To set up the connection with a Hotspot device, you must be connected to your smartphone's Hotspot.
[iOS] How to connect via Hotspot
[Android] How to connect via Hotspot
Once connected, follow the steps below:
1) Ensure that you are connected to your phone's Hotspot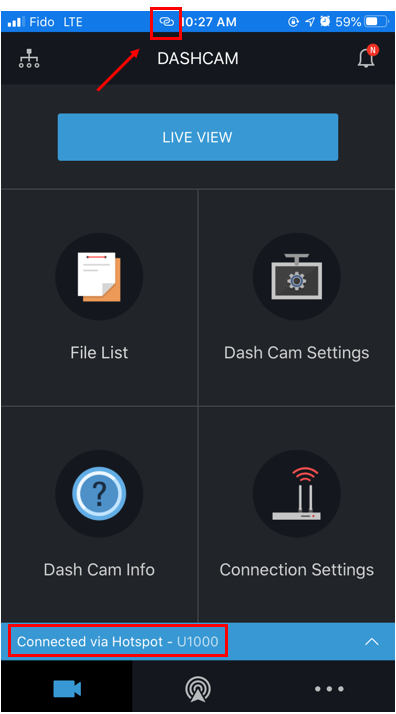 2) Go to [1] Connection Settings and select [2] Hotspot Settings
3) At this screen, you are able to see all the registered networks (i.e. Bruno's iPhone). Select [3] +
to add a new Hotspot device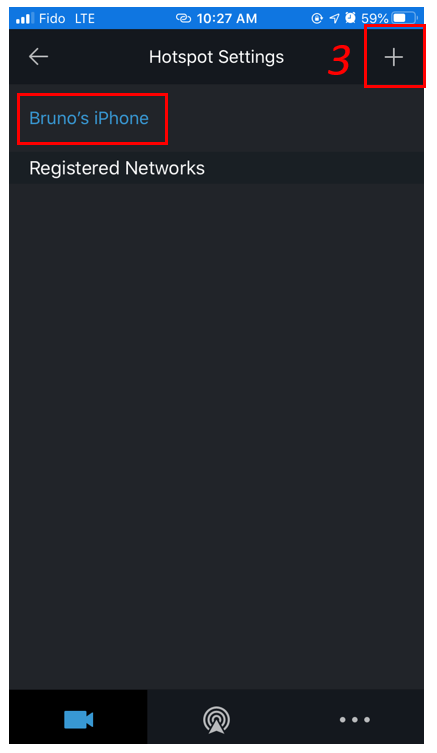 4) Type in the correct Network ID (SSID) and password for your Hotspot device and click Save
5) Once saved, you will be taken back to the Registered networks screen. Select the [4] network you just added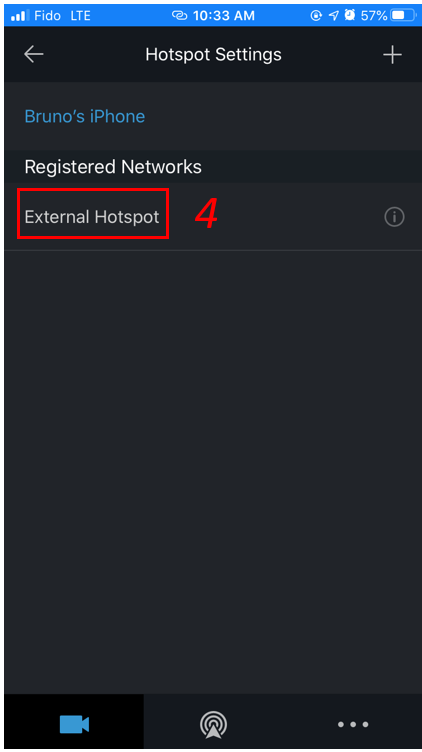 Select [5] OK
The Dash Cam will disconnect from the phone's hotspot and connect to the hotspot device.
*Make sure to turn off your phone's hotspot
Once connected, you will hear "connected to the internet"
**The Mobile App will say "Not connected" as we are not connected to the smartphone, but to the Hotspot device. You will be able to access the Cloud features: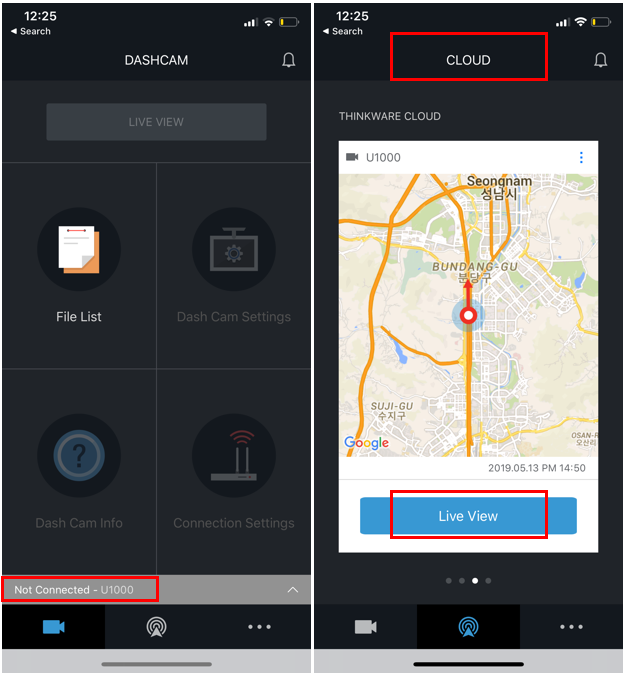 You have successfully connected to the Hotspot device!
If you are still experiencing issues, click here.