Connecting to a Hotspot Device will allow the Dash Cam to have internet access, and utilize the Thinkware Cloud Features.
A Hotspot Device can be purchased through your cellular carrier, different data rates may apply. Please see our recommendations below;
Novatel Mi-Fi

Verizon Jetpack

USB Hotspot

*Can be used in conjunction with the iVolt Xtra Battery Pack
*If using the U1000 and wish to use these features when parked, ensure the Hotspot Device will operate 24/7.
*If you have Wi-Fi built into your vehicle this will disable when the ignition is off, and cannot be used for Cloud Features in Parking Mode.
1. Ensure the Dash Cam has been registered.
*If seeing the screen shown below in the Cloud Menu, the Dash Cam has not been registered.
2. Connect the Dash Cam to your Smartphone's Hotspot.
*For instructions for the Hotspot Connection, click here.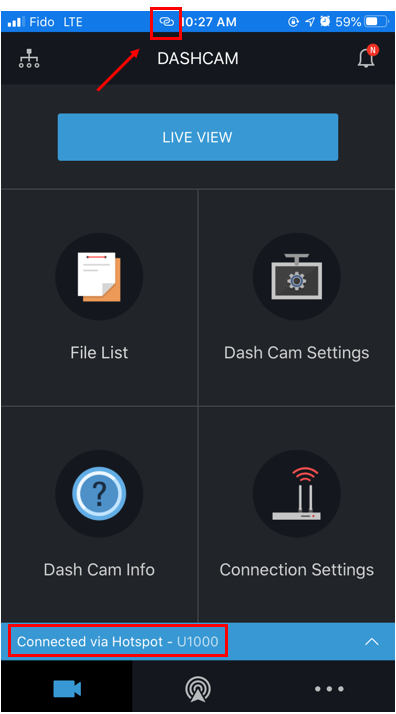 3. Select Connection Settings > Hotspot Settings
*If you are unable to access the Hotspot Settings the Dash Cam is not connected to your smartphone's hotspot.
4. Tap the + symbol to add a new Hotspot Device.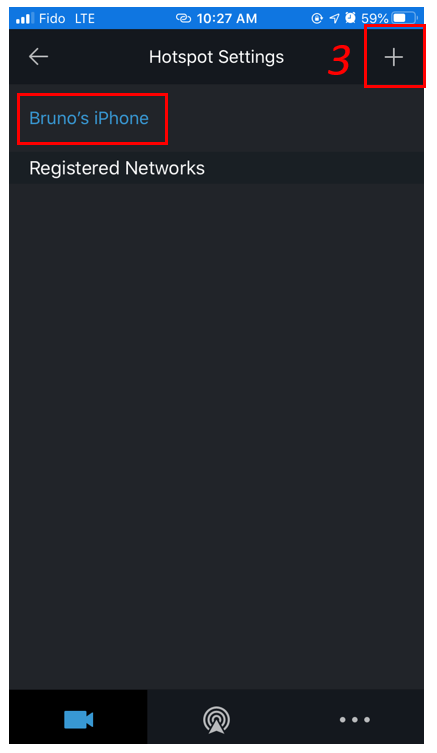 5. Input the Network ID (SSID) and Password for the Hotspot Device.
Select "Save" once complete.
6. Tap on the Network you have added to connect.
Select OK for the Dash Cam to begin searching for the chosen Hotspot Device.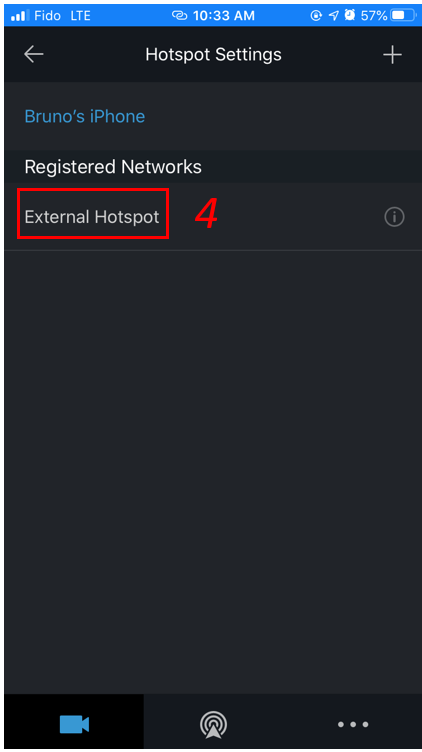 7. Wait for the Dash Cam to connect to the Hotspot Device.
You will hear the message "Connected to the Internet."
*If you hear "Cannot find a Hotspot", check the SSID and Wi-Fi Frequency Setting.
*If you hear "Check the password" check the Hotspots password has been entered correctly.
8. Return to the Thinkware Cloud App and select the Cloud Menu and the bottom-middle of the screen.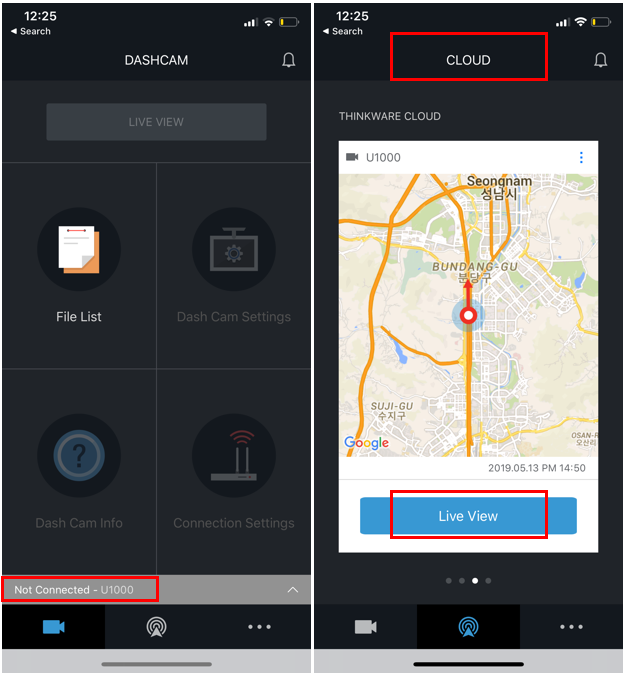 You have successfully connected to the Hotspot device and can use the Cloud Features.
*The Mobile App will say "Not connected" on the Main Menu and you will be unable to access the File List, Dash Cam Settings, Dash Cam Info, and Connection Settings when the Dash Cam is connected to the External Hotspot Device.