WHAT IS RESET NETWORK SETTINGS
Resetting network settings brings back all the network-related settings to their original, factory settings. Anytime when you face an issue related to Wi-Fi/Bluetooth on your mobile phone such as Wi-Fi isn't connecting, or signal keeps dropping, it's suggested to reset your network settings.
HOW TO RESET NETWORK SETTINGS ON IPHONE
1. Go to iPhone's settings
2. Select "General"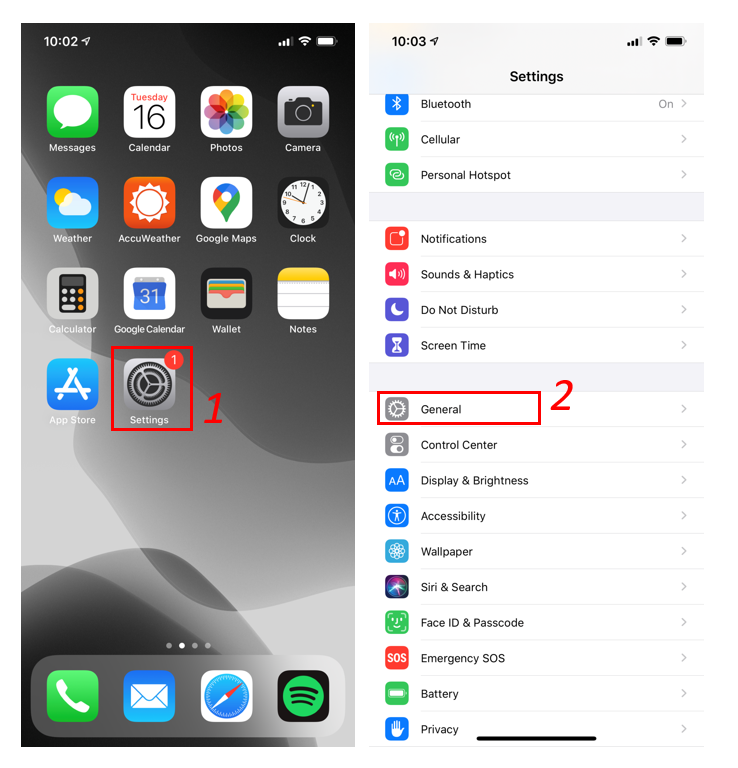 3. Select "Reset"
4. Select "Reset Network Settings"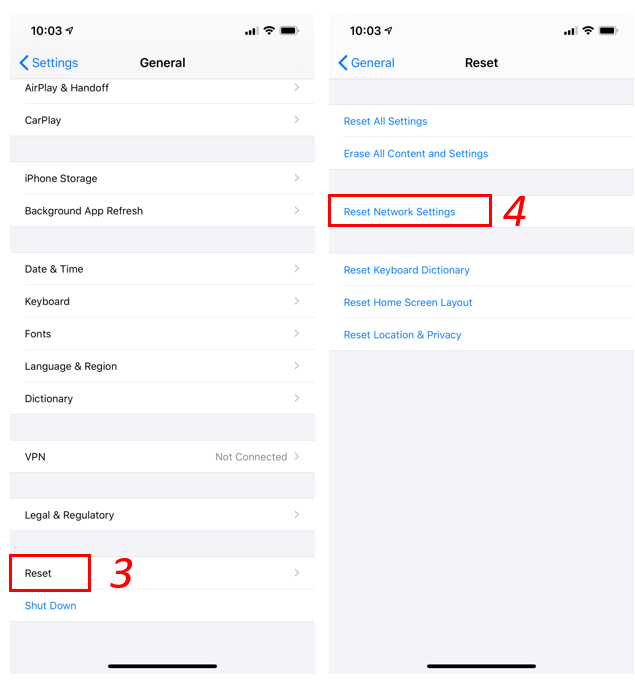 **Resetting network settings on your iPhone resets Wi-Fi networks and passwords, cellular settings, and VPN settings.