When in Energy Saving Mode 2.0, the Radar Module allows the U1000/X1000/Q1000 dash cam to extend its Parking Surveillance mode duration by reducing power consumption.
When a motion event is detected by the Radar Module, the dash cam wakes up and gets ready to record.
If an impact is detected, a 20-second video (10 seconds before and 10 seconds after the impact) is saved in a dedicated folder on the MicroSD card.
When no impacts are detected, the dash cam does not save the footage and resumes Energy Saving Mode 2.0.
1. Remove the red film covering the 3M adhesive on the back of the RADAR Module.
2. Attach the RADAR module's adhesive surface to the upper part of the front windshield and press the adhesive part firmly to secure it.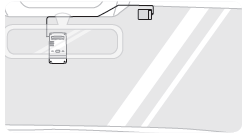 *Before installation, make sure the RADAR module's cable length is sufficient and check the cable routing path.
3. Connect the RADAR module to the product's RADAR port.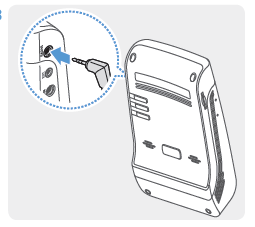 4. Once the RADAR is connected, you have to you will have to Enable the RADAR.
You have successfully installed the RADAR Module!
If you have any questions or concerns regarding the RADAR installation, please contact our team at support@thinkware.com or 1-844-865-9273.