Follow the video above or the instructions below to install your Thinkware Rear Camera!
The Items you will need;
1) Thinkware Rear Camera
2) Microfibre Cloth
3) Glass Cleaner
Installation Instructions:
1) Clean the inside of the rear windshield. A clean windshield helps ensure a stronger bond of the adhesive to the glass.
2) Peel the plastic covering off of the adhesive pad on the Rear Camera.
3) Before mounting ensure that the Thinkware Logo is facing inside of the cabin of the vehicle. If the Thinkware Logo is facing outside of the vehicle your footage will be upside down.
4) When Mounting the Rear Camera also ensure the lens itself is centred and not the rear camera's body. It is best to mount between the heating grid lines, as over time this can wear out the adhesive.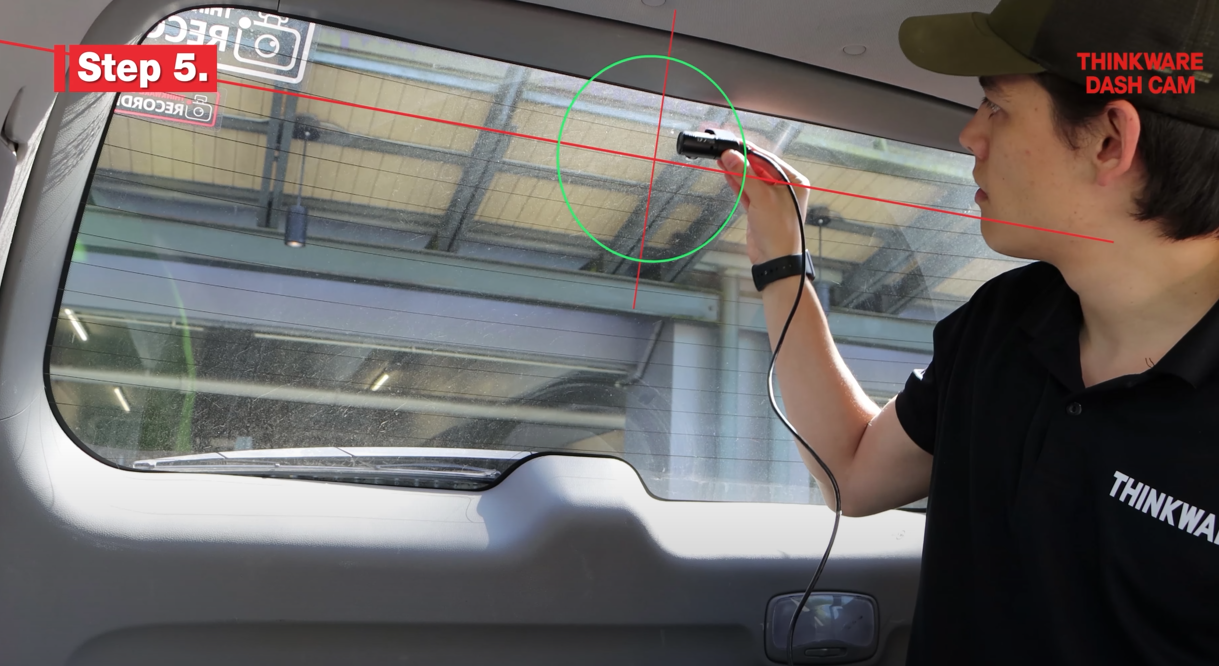 5) Once mounted, plug in the Rear Camera Cable to the V-IN Port in the Front Dash Cam. You should hear "Rear Cam Connected, System will now restart".


You have now successfully installed your Thinkware Rear Cam!